Clothing & Footwear
Do golf shoes help your game?
---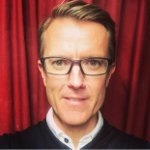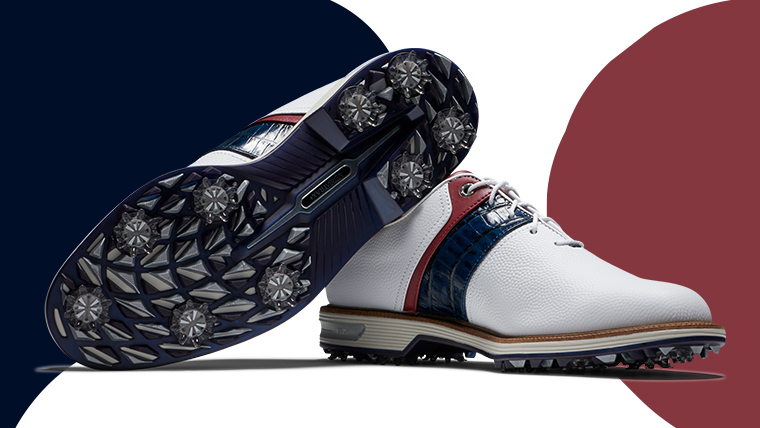 As we step into September, we're starting to feel the last of the summer as the autumn gets underway. What with the seasons changing, it's a great time of year to double-check your golf equipment, particularly your golf shoes.
The older your golf shoes get, the more wear and tear they've taken, and the less effective they'll be for you. Picture having the perfect approach shot lined up only to slip in your back swing because the grip on your golf shoes has worn away – what a nightmare!
Please read on as we consider why golf shoes are so important and what signs of wear you should look out for.
Are golf shoes important?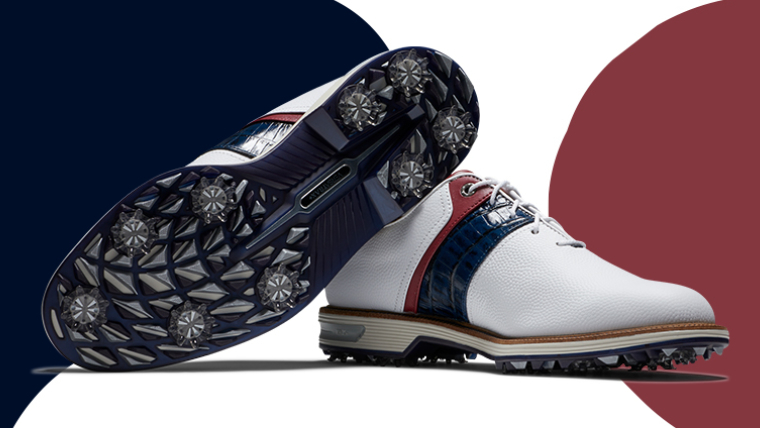 First of all, you may be wondering why golf shoes are an important part of your wardrobe. Surely you can just head out and play in any shoe?
Well, golf shoes are specifically designed for the job in hand. Modern golf shoes like the Premiere Series from FootJoy have sturdy spikes on the sole to ensure you don't slip when you're taking a swing.
Spikeless shoes offer a studded plastic alternative undersole that are ideal for fair conditions. FootJoy shape the plastic sole to make sure that the entire surface area has a flawless spike-to-space ratio, giving you superb traction all round long.
Another important factor to consider is that you're going to be walking around in these shoes outdoors for hours at a time, they've got to be comfortable so that you stay focused on your game.
The shoe's interior cushioning is soft on each step and offers an energy return to keep you feeling fresh and happy as you walk the course.
Golf brands like FootJoy appreciate the importance of golf shoes needing to feel good, and once you slip on a pair of the UltraFIT SLs, you'll fall in love with how snug they feel.
Signs to look out for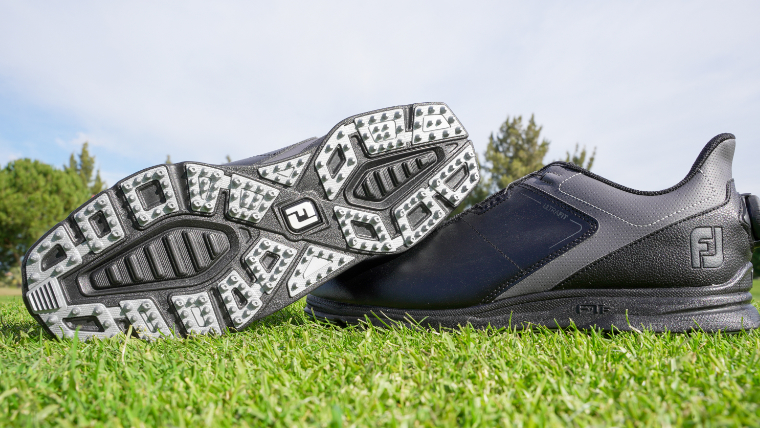 Naturally, like any other equipment that gets used over time, golf shoes suffer a certain degree of wear and tear. If you want to stay on top of your game, you'll want to be playing with a fresh pair.
The most obvious sign to look out for is whether they cease to be as comfortable as they once were. If the shoes start to feel hard when you're walking around the course and your feet get tired midway round, it's time to slip on a fresh pair.
Also, because it's the area of the shoe that makes contact with the ground, it can be typical for the sole to become damaged over time. If your spikes aren't in the pristine condition they once were, you'll be more at risk of slipping and losing concentration during your round.
What golf shoes should I buy?
FootJoy makes fantastic golf shoes, there's a whole range of comfy and durable footwear to consider, both with spikes and spikeless outsoles.
As we've already mentioned, the UltraFit SL is a phenomenal golf shoe that's super lightweight and will keep you feeling fresh while you're playing. This shoe features FootJoy's own BOA lacing system.
This intricate design means you won't have to tie your laces as you do with traditional shoes. The lacing is set in place and snakes throughout the lining of the shoe's collar. You put the golf shoes on and twist the back dial to tighten or loosen the fit.
We do have the winter on the way, so if you're looking for strong and sturdy spiked shoes, you can't go wrong with the Premiere Series golf shoes. FootJoy have designed these shoes with high quality leather and they have a waterproof construction that will keep your feet protected in the wet weather.
We understand that everyone's feet are different and it can be overwhelming choosing between all the different models of golf shoes on the market. We'll be more than happy to lend you a hand in the pro shop should you be looking for professional advice.